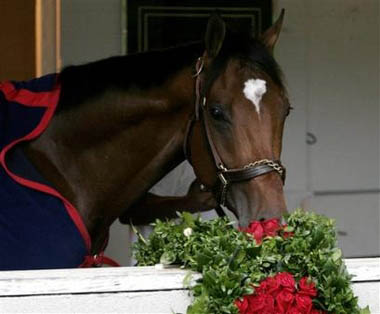 Kentucky Derby Tours Photo Gallery includes some of the many memories in photos that our tour participants have enjoyed over the years.
They include Mrs. Penny Chenery, the First Lady of horse racing and owner of Secretariat telling us her recollections of Big Red. We were captivated by the thrilling stories from nine Kentucky Derby winning jockeys who came to Louisville to put their handprints and signatures in the 'Gallop to Glory' exhibit and spent the week with Kentucky Derby Tours.
I know all of us will forever remember lunch at Spindletop Hall with Babe Hanford vividly recounting his ride on Bold Venture in the 1936 Kentucky Derby – 70 years after the race.
Please click on the years below to enjoy our prior years photos:
2018, 2017 and 2016 Kentucky Derby Photos at a Glance