Bellocq and Leggett selected to Joe Hirsch Media Roll of Honor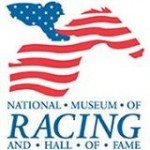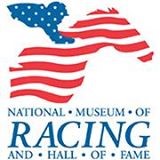 Renowned Eclipse Award-winning cartoonist Pierre "Peb" Bellocq and the late Eclipse Award-winning writer William Leggett have been selected to the National Museum of Racing's Joe Hirsch Media Roll of Honor.
Bellocq, 94, was born in France in 1926. At age 19, the French racing journal France Courses gave him national exposure by publishing one of his cartoons of a jockey. Bellocq signed the drawing as "Peb," a signature that became his lifelong moniker.
Along with his work for the Daily Racing Form, Bellocq has been commissioned by numerous racetracks to produce vibrant murals capturing the flavor of the sport. His large-scale cartoon collages became fixtures at tracks such as Churchill Downs, Del Mar, Arlington International Racecourse, Oaklawn Park, Aqueduct Racetrack, and The Meadowlands.
Leggett, who was born in Saratoga Springs, N.Y., in 1931, became one of racing's most celebrated and respected writers during his 30-year career at Sports Illustrated. After graduating from Saratoga Springs High School, Leggett earned a degree from Seton Hall University. He then had a brief stint in the Army before being hired by Sports Illustrated as a researcher and football writer. He was eventually named turf editor for Sports Illustrated.
Previous inductees to the Joe Hirsch Media Roll of Honor are Steven Crist (2010), Bill Nack (2010), Red Smith (2010), Charles Hatton (2010), Dr. Russ Harris (2011), Joe Palmer (2011), Jay Hovdey (2012), Whitney Tower (2012), Andrew Beyer (2013), Kent Hollingsworth (2013), George F. T. Ryall (2013), Jennie Rees (2014), Jim Murray (2014), Steve Haskin (2015), Raleigh Burroughs (2015), Maryjean Wall (2016), Jim McKay (2016), Michael Veitch (2017), Jack Whitaker (2017), Barney Nagler (2017), Joe Burnham (2018), Tom Hammond (2018), Charlsie Cantey (2019), and Billy Reed (2019).
The Joe Hirsch Media Roll of Honor Committee is comprised of Edward Bowen (chairman), former editor-in-chief of BloodHorse and author of more than 20 books on Thoroughbred racing; Bob Curran, retired Jockey Club vice president of corporate communications; Ken Grayson, National Museum of Racing trustee; Jane Goldstein, retired turf publicist; Steve Haskin, Secretariat.com; G. D. Hieronymus, retired Keeneland director of broadcast services; and Dan Smith, senior media coordinator of the Del Mar Thoroughbred Club.
Edited Industry Press Releases New York National Museum of Racing and Hall of Fame
Comments