2014 Jockey's Guild Assembly is January 26–28 in Hollywood, Florida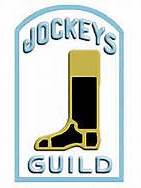 The country's Thoroughbred and Quarter Horse jockeys will be learning the latest information about health and safety issues, especially related to concussions, during the 2014 Jockeys' Guild Assembly to be held January 26 –28, 2014, in Hollywood, Florida.
Guild members also will learn how the Affordable Care Act affects them, get tips on financial planning, receive updates on industry-related charities and discuss the future of the sport in terms of regulations and enforcement. They will also learn what each jockey can do to help promote horse racing.
"The jockey injuries of the past year, including those to Ramon Dominguez and myself, have reinforced the Guild's resolve to do everything possible to improve safety for jockeys," said John Velazquez, Chairman of the Jockeys' Guild. "Since it is a dangerous sport, we must focus the entire industry on issues that affect the well-being of jockeys and their families. That includes the short and long term effects of concussions, growing the U.S. Jockey Industry Database and looking for long term security for our riders."
Sponsors for this year's Assembly include Xpressbet, The Jockey Club, American Quarter Horse Association, Morgan Stanley, Breeders' Cup, and Daily Racing Form.
In addition to the educational sessions, awards will be presented to notable Thoroughbred and Quarter Horse jockeys, as well as to an individual who has made significant contributions to the industry.
Delaware Thoroughbred Horsemen's Association Auction
Here is a partial list of speakers during the Assembly:
· Ramon Dominguez, retired jockey, will discuss progress being made by the New York Task Force on Jockey Health and Safety, of which he is a member;
· Dr. Kenneth Perrine, Ph.D. will explain the time period needed to return to racing after a concussion;
· Michelle Penna, InCompass Business Support Manager, will demonstrate the Jockey Health Information System's new baseline testing for concussions;
· Dr. Carl G. Mattacola, Ph.D., will provide an analysis of the U.S. Jockey Injury Database to date;
· Duncan Patterson, Chairman of Association of Racing Commissioners International, will give his thoughts on the future of racing from the regulators' perspective;
· Ken Munao, financial advisor for Morgan Stanley Wealth Management, will advise members on future financial planning;
· Chip Atkins, CEO of Robert Clarkson Insurance Company, will explain how the Affordable Care Act affects jockeys;
· Group panel discussions will take on the issues of "Our Sport, Our Future," "Industry Related Charities," moderated by TRA President Scott Wells, and "How Jockeys Can Promote the Sport," moderated by Kentucky Downs President, Corey Johnsen.
"All Guild members should attend this Assembly," said G.R. Carter, Vice Chairman of the Jockeys' Guild. "As we have seen, any one of us could go down during a race at any time and we have to make our industry safer and plan for our future. It is vital for all members to join us to provide input and feedback on the issues and future priorities of the Guild."
"Hopefully, this year's program will benefit not only jockeys, but also all of horse racing," added Terry Meyocks, National Manager of the Jockeys' Guild. "We truly appreciate the commitment of this year's sponsors. Their involvement is helping bring the industry together for the betterment of the sport."
The 2014 Jockeys' Guild Assembly will be held at the Westin Diplomat Resort & Spa in Hollywood, Florida. For more information on the Assembly, contact the Jockeys' Guild office at (859) 523-5625 or 866-465-6257.
Comments