Darley program helps students transition into the horse racing industry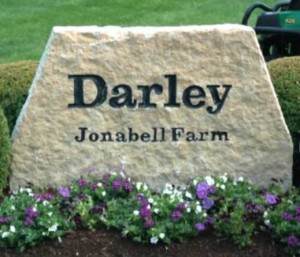 The Darley Farm International Student Program is a two year full-time management training program for the thoroughbred industry. Students are accepted from all over the world. Ten years ago, Sheikh Mohammed founded the program to help young, motivated thoroughbred enthusiasts get a start on a career in the industry. Many people involved in horse racing were "born into it" and it can be difficult to break into if you weren't born into it.
The management training program lasts for two years, and each class is made up of only 12 students. The students accepted into the scholarship program spend time in Ireland, England, the United States, Australia, and Dubai while learning about all facets of racing at its highest levels. Sheikh Mohammed and Darley pay all expenses.
There is now big competition to get into the program. Everyone who is accepted brings something a little different to the table, but the program is looking for leadership.
The program combines a dynamic range of lectures, visits and hands-on experience. There is continual assessment throughout the course which includes appraisals and a challenging series of projects, assignments and examinations on the theoretical and practical material covered. Individual work placements are organized for trainees throughout the course. There is a significant element of self-study of prescribed course materials.
All graduates received a Darley Flying Start diploma, but for the first time this year students will also be offered the Graduate Certificate in Management (Thoroughbred Industry) accredited by the UCD Michael Smurfit Graduate Business School.
Trainees are involved in the running of thoroughbred breeding and racing operations at each location. This includes daily care of horses along with some exposure to the administration and management aspects involved. There are skills assessments in the areas of horse care and handling, veterinary and farrier (horse shoes).
Trainees develop a broad range of leadership and management skills and produce their own business plan as a final assignment. Lectures and visits are scheduled to take place in each country. Lectures are delivered by Darley personnel, professional training providers and by industry leaders in the relevant topics. Visits include studs, training yards, sales complexes, racecourses, veterinary hospitals and research facilities. Key personnel at these locations give a behind the scenes insight into the inner workings of their operations.
Kentucky Derby Tours met some of the students in 2012 when we toured Darley America Farm. It was wonderful to meet them and we enjoyed all their enthusiasm.
Comments