Dubai World Cup To Air Live On Fox Sports 1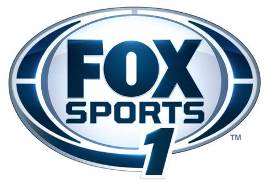 How will Kentucky Derby and Preakness winner California Chrome fare when he takes on a field of international standouts in the Dubai World Cup?
A national television audience will find out Saturday, March 28, when The Jockey Club Tour on FOX Sports 1 airs the world's richest race, the $10 million Dubai World Cup from Meydan Racecourse, for a second consecutive year. The show will air from 12:30 – 1:30 p.m. EDT on FOX Sports 1, and FOX Sports Go according this press release from FOX Sports 1.
The telecast will feature live interviews conducted in Dubai by analyst Simon Bray as well as commentary and color from Greg Wolf, Richard Migliore, Andy Serling and Alyssa Ali in the FOX Sports studio in Los Angeles.
"The Dubai World Cup generated the largest audience we had for our FOX series last year, and we expect even greater interest this year due to the presence of a horse as well known and as popular as California Chrome," said Jason Wilson, president of TJC Media Ventures Inc.
In addition to California Chrome, the star-studded international field for the Dubai World Cup is expected to include last year's Dubai World Cup winner African Story, 2014 Donn Handicap winner Lea, 2014 Robert B. Lewis Stakes winner Candy Boy, 2014 Japan Cup winner Epiphaneia, Japan's champion dirt horse of 2014 Hokko Tarumae, UAE group I winner Prince Bishop, and Australian group I winner Side Glance.
The broadcast will showcase the grandeur of Dubai and the Meydan Racecourse and a behind-the-scenes feature on Chrome's journey from his home base at Los Alamitos Race Course near Los Angeles to Dubai.
Viewers will also get to see a replay of the $6 million Dubai Sheema Classic, featuring the undefeated in North America champion Main Sequence, and the $2 million UAE Derby.
Tags: African Story, Alyssa Ali, Andy Serling, California Chrome, Candy Boy, Dubai Sheema Classic, Dubai World Cup, Epiphaneia, FOX Sports 1, Greg Wolf, Kentucky Derby, Los Alamitos Race Course, Main Sequence, Meydan Racecourse, Preakness, Prince Bishop, Richard Migliore, Side Glance, Simon Bray, UAE Derby
Comments