Lexington Fundraiser has items from two Triple Crown winners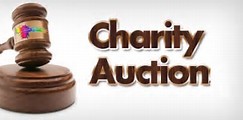 A fundraiser for longtime thoroughbred industry veteran Mark "Snake" Thompson will be held at McCarthy's in downtown Lexington, Ky., on Saturday, July 8. The event starts at 7 p.m. EDT. and will feature entertainment by Fionn McLaughlin as well as live and silent auctions.
Thompson is on the mend from a debilitating stroke suffered just prior to last year's Keeneland November Sale. The horse industry immediately rallied to Thompson's aid with a GoFundMe campaign and this week's fundraiser and auction are the latest efforts to take care of one of their own.
Among the items auction items are halters from all three 2017 Triple Crown race winners as well as halters worn by Arrogate, American Pharoah, Nyquist and Curlin. Premium seating at Churchill Downs, Keeneland, Saratoga and Paul Brown Stadium, home of the Cincinnati Bengals were also generously donated.
Chris Farrell will serve as auctioneer and auctions items can still be donated through Thursday, July 5 by calling Jack Brothers at 859-509-0879.
"Snake is one of the true unsung heroes in the horse business. The way people stepped up when he first got sick and the way they've remained at his side is testament to that," said event coordinator Pat Costello. "He's just had a tremendous impact on the lives so many people, both personally and professionally. We're all determined to see him back at 100%."
For more information see https://www.facebook.com/events/1914972892102456/
McCarthy's is located at 117 South Upper Street in Lexington. Donations can also be made directly by visiting www.gofundme.com/snake-thompsons-medical-fund
For more info see https://www.facebook.com/KentuckyDerbyTours/posts/1606283539412659
Some auction items include:
***1973 TRIPLE CROWN WINNER SECRETARIAT mounted Horse Shoe****
AMERICAN PHAROAH HALTER
ARROGATE HALTER
NYQUIST HALTER
A. P. INDY HALTER
2017 3 "triple crown winners" HALTER PACKAGE (always dreaming/cloud computing/tapwrit)
THRIEVE MAIN FARM ONE YEAR MARE BOARD (not including vet and blacksmith)
SARATOGA BOX (Sept 2nd day of the Spinaway/Woodward/Saranac/ Glen Falls)
BROOKLEDGE TRUCK from Lexington To Saratoga (room for 8 horses)
2 Tickets for GATORS VS CATS game PLUS overnight stay in WinStar Guesthouse AND will MATCH winning bid for cash donation
WAR FRONT Mounted Shoe
JOE BRAVO Signed Saddle
5 PERSON SARATOGA BOX (Friday August 4th)
CD CORPORATE SUITE for 32 people any day of fall meet
2 Breeders' cup TICKETS
4 UK v EKU FOOTBALL TICKETS lower level Sept 9th
2 UK Football Tickets
Halters: Curlin, Will Take Charge, Ghostzapper, Serena's Song
A Press release
Comments