Saratoga Race Course Giveaways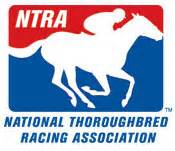 The New York Racing Association, Inc. (NYRA) will continue its tradition of premium giveaways with four giveaway days scheduled for the summer 2018 meet at Saratoga Race Course.
All giveaways are free with paid admission, while supplies last.
The 2018 Saratoga Race Course premium giveaway schedule is as follows:
SARATOGA BASEBALL CAP: Sunday, July 22
The first giveaway of the 2018 season will pay tribute to the hat theme of opening weekend when racing fans gather to receive a black Saratoga baseball cap featuring the traditional Saratoga logo emblazoned in red, presented by Saratoga Casino Hotel. In addition to the Saratoga hat giveaway, the day's festivities will include the 27th annual Hat Contest, presented by Hat Sationa! By DEI.
SARATOGA UMBRELLA: Monday, August 6
Guests will take home the second giveaway of the 2018 meet, the fan-favorite Saratoga invertible umbrella. The umbrella features the Saratoga Race Course logo etched in white against a black exterior with a red interior lining. The giveaway corresponds with the weekly Berkshire Bank Family Mondays series, which includes free children's activities and entertainment at the Coca-Cola Saratoga Pavilion.
SARATOGA BLANKET: Monday, August 20
The season's third premium giveaway – a Saratoga blanket, presented by the Upstate Ford Dealers – will kick off the countdown to the $1.25 million Travers, which will be run later in the week for the 149th time on Saturday, August 25. The blanket is a colorful rendering of three thoroughbreds charging down the main track on a picture perfect day at Saratoga Race Course with the Saratoga grandstand in the background set against a deep blue sky.
SARATOGA WINDBREAKER: Sunday, September 2
Fans will celebrate closing weekend of the 2018 Saratoga meet with the final giveaway of the 2018 season – a packable red and black Saratoga windbreaker featuring the Saratoga Race Course logo.
Guests who purchase a season pass or season ticket plan are guaranteed to receive each premium Saratoga giveaway item based on the following guidelines: Season pass or season ticket holders must be present at Saratoga Race Course on the day of the giveaway; enter through the designated season ticket holder lines; and redeem the giveaway by no later than 3 p.m. Redemptions will begin when gates open to the general public.
The 2018 summer meet at Saratoga Race Course, which includes 69 stakes worth $18.8 million in purses, will run from Friday, July 20, through Labor Day, Monday, September 3. After opening weekend, racing will be conducted six days a week, Wednesdays through Mondays. For more information about Saratoga Race Course, visit www.NYRA.com/Saratoga.
Press release
Comments