The horse racing community feels the loss of Penny Chenery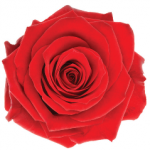 The horse racing community immediately felt the loss of the "First Lady of Thoroughbred Racing", Mrs. Penny Chenery. Here are some quotes:
Ron Turcotte, rode 1973 Triple Crown winner Secretariat and 1972 Kentucky Derby and Belmont winner Riva Ridge: "She'll be missed. We had a lot of fun together all these years and we had a lot in common. I truly appreciated her letting me ride her great horses, and we won some nice races together, some nice ones besides those with Secretariat. There was Riva Ridge, of course, and Upper Case, who won the Florida Derby and Wood, and a few other nice ones. We never really had a word together. I know the movie shows that we did, but we always got along."
William Nack, author of Big Red of Meadow Stable: Secretariat, the Making of a Champion: "Penny Chenery was an original. From the day she stepped into the racing scene in 1971, when she took over the management of the Meadow Stable from her ailing father, to the day she helped Secretariat into his stall at Claiborne Farm in the fall of 1973, no woman had ever played the leading role in a sport dominated for decades by men. Of course, there had been prominent female owners out front in the sport over the years, from Mrs. Henry Carnegie Phipps to Mrs. Richard C. Du Pont, but none had a more visible role, or more widespread public appeal, than Helen Bates Chenery.
"She became a familiar figure in the Sport of Kings when Riva Ridge won the Kentucky Derby and Belmont Stakes in 1972, but her stewardship of Riva was merely a lounge act for the main event that was to come. It was as the manager of Secretariat's brilliant tour de force in winning the Triple Crown, in 1973, that she became the face of Thoroughbred racing in America, on television as well as in print.
"Intelligent, articulate, and attractive, with a facility for speaking in complete, often colorful sentences, she was the perfect PR lady for the mighty chestnut who pulled off the greatest Triple Crown performance in history. Over the ensuing four decades, rather than retire in obscurity, she was a regular at the sport's major events, always accessible for interviews, and came to be known as the First Lady of the American Turf. This was an accolade that made her wince, but it was richly deserved."
Breeders' Cup Ltd.: "Penny Chenery made an indelible impact on the world of Thoroughbred racing, as an owner, industry leader and as a grand ambassador of our sport for nearly half a century. Secretariat's conquest of the Triple Crown in 1973 captivated an entire nation, as millions of Americans shared with her the great joy and celebration of Secretariat's 31-length victory in the Belmont Stakes, while Penny displayed remarkable spirit, grace and class through it all. Just as important, we recall her tremendous devotion and contributions to the racing industry, breaking barriers as she became the first female president of the Thoroughbred Owners and Breeders' Association, the first president of the Grayson Jockey Club Research Foundation, one of the founders of the Thoroughbred Retirement Foundation, and supported charitable causes through the Secretariat Foundation. Most of all, we will miss Penny's great warmth and dignity, as we extend our deepest sympathies to her family and loved ones."
Patrick Armstrong, Kentucky Derby Museum President & CEO: "Penny Chenery was a beloved icon of Thoroughbred racing. We are honored by the support she has shown the Kentucky Derby Museum, the continued devotion of our visitors to 1972 Kentucky Derby winner Riva Ridge and 1973 Triple Crown champion Secretariat and the ongoing privilege of keeping her legacy and contributions alive within our walls and beyond. Our thoughts and prayers are with her family and loved ones at this difficult time."
Bill Thomason, President and CEO, Keeneland: "Keeneland joins the Thoroughbred community worldwide in mourning the passing of Penny Chenery. Mrs. Chenery exemplified the very best of our sport, serving as one of its most beloved and passionate ambassadors. She was a generous owner, tirelessly sharing the legacy of her great Triple Crown winner, Secretariat, with generations of fans that extended far beyond racing. Keeneland is honored to have played a role in the movie Secretariat, and to remember her 1972 Blue Grass Stakes winner Riva Ridge. We are thankful for her extraordinary contributions to racing, and we extend our deepest condolences to her family and friends."
Tags: Belmont, Churchill Downs, Claiborne Farm, First Lady of Thoroughbred Racing, Grayson-Jockey Club Research Foundation, Helen Bates Chenery, horse racing, Keeneland, Kentucky Derby, Kentucky Derby Museum, Meadow Stable, Mrs. Henry Carnegie Phipps, Mrs. Richard C. Du Pont, Penny Chenery, Riva Ridge, Ron Turcotte, Secretariat, Secretariat Foundation, Sport of Kings, Thoroughbred Owners and Breeders Association, thoroughbred retirement foundation, Triple Crown winner
Comments