Third Annual Stallion Season Auction benefit on December 1st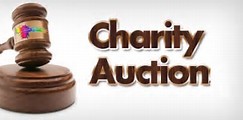 On Friday, Dec. 1, beginning at 6:00 p.m. ET, the all-volunteer group founded by former jockeys will hold their third annual stallion season auction, this year at Fasig-Tipton's Seattle Slew Room in Lexington, Ky. Call-in bidding will be in place. An online sale of seasons starts on www.Starquine.com on Friday, Nov. 24 at 10:00 a.m. and ends Thursday, Nov. 30 at 8:00 p.m. The group is seeking seasons to both.
Hall of Fame riders Pat Day, Chris McCarron and Sandy Hawley, along with Triple Crown winner Steve Cauthen are scheduled to attend. Catastrophically injured former jockeys and PDJF recipients Jayme LaRocca and Roger Blanco will be there to meet and thank guests for their participation. Blanco, a paraplegic 29 years, said the monthly $1,000 payment from PDJF allowed him to pass the income threshold needed to refinance and keep his home. There, he alone raised his son who is now a college student at the University of Florida. LaRocca is a Jockeys and Jeans committee member.
Two previous Select Season Sales raised $260,000. This sale will also auction several pieces of racing's most historic memorabilia. Among them are a Kentucky Derby poster signed by 49 of the 57 living Kentucky Derby winning jockeys and trainers and six owners, including Secretariat's owner Penny Chenery, and a National Museum of Racing and Hall of Fame poster signed by 52 of the 58 living jockey and trainer members. The 20 posters of each venue were assembled by Jockeys and Jeans committee member Dr. Kenny Katz, a Long Island podiatrist and thoroughbred owner and his friend, Harvey Kacer.
Kacer visited Chenery late last summer and on sale will be a photo she signed of her at a press conference shortly before Secretariat won the 1973 Marlboro Cup in world record time. Also for sale will be a photo of champion Songbird, sold at Fasig-Tipton for $9.5 million, taken after winning the 2016 Alabama Stake and signed by trainer Jerry Hollendorfer and rider Mike Smith.
The PDJF is a 501 c 3 non-profit which makes monthly payments to over 60 former jockeys who suffered catastrophic, career ending injuries: some 40 of whom are quadriplegics or paraplegics. Many others suffered severe brain injuries.
In addition to an annual stallion season sale, Jockeys and Jeans organizes a fundraising event at a different track each year. In four years the group has raised over $715,000 for the PDJF. The group will announce their 2018 event location at the Select Sale.
"We realize there are many worthwhile charities in horse racing and we applaud every one," said Jockeys and Jeans President Barry Pearl. "But PDJF is the only one dedicated to assisting the men and women who left much of their lives beneath the horses we know and love. Many of them went from riding racehorses to riding wheelchairs."
Those planning to attend please RSVP at http://jockeyandjeans.com/signup, or email or call the groups season sales director, Eddie Donnally at 818-653-3711: email [email protected] Cocktails and Hors d' oeuvres will be served.
Tags: barry pearl, Chris McCarron, disabled jockeys, eddie donnally, Fasig-Tipton, Hall of Fame jockeys, jockeys, Jockeys and Jeans, Kentucky Derby, Pat Day, PDJF, Penny Chenery, Permanently Disabled Jockeys Fund, Sandy Hawley, Seattle Slew, Secretariat, Stallion Season Auction, Steve Cauthen, Triple Crown
Comments