2019 Kentucky Derby Future and Future Sire Book opens Thanksgiving Day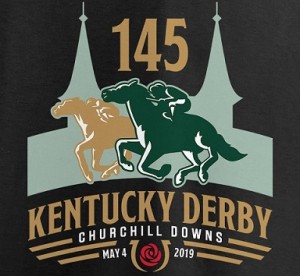 The first pool of the 2019 Kentucky Derby Future Wager opens Thanksgiving Day and runs through 6 p.m. (EST) on Sunday, and trainer Bob Baffert has seven of the individual wagering interests, including undefeated Breeders' Cup Juvenile (G1) winner and presumptive divisional champion Game Winner.
For the first time, the "All Others" mutuel field option will be divided into one entry for fillies and one for colts and geldings. The colt and gelding mutuel field (#24) was made the 7-5 morning line favorite by Churchill Downs odds-maker Mike Battaglia.
Game Winner is the lowest-priced of the individual entries on the morning line at 8-1. Other Baffert trainees in the field are Coliseum, Improbable, Magic On Tap, Mucho Gusto, Roadster, and Tale of the Union. Improbable captured the $100,000 Street Sense at Churchill on Breeders' Cup weekend.
$2 Win and Exacta wagering is available on the KDFW, and bets can be placed at Churchill Downs, TwinSpires.com and other online wagering outlets and satellite wagering centers across North America.
There are no refunds in the KDFW. Should Churchill Downs officials determine during the duration of this week's four-day pool that one of the wagering interests has experienced an injury, illness or other circumstance that would prevent the horse from participating in the Kentucky Derby, betting on the individual horse will be suspended immediately.
More information will be available before the pool opens Thursday online at https://www.kentuckyderby.com/wager/future-wager.
Dates for the remaining 2019 Kentucky Derby and Kentucky Oaks future pools are February 8-10 (Pool 2), March 8-10 (Pool 3) and April 5-7 (Pool 4). The lone Kentucky Oaks Future Wager will coincide with Pool 3 of the Kentucky Derby Future Wager on March 8-10.
Horse Odds
1. Cairo Cat 30-1
2. Code of Honor 20-1
3. Coliseum 15-1
4. Dunph 30-1
5. Epic Dreamer 50-1
6. Game Winner 8-1
7. Gunmetal Gray 30-1
8. Improbable 10-1
9. Instagrand 10-1
10. King for a Day 50-1
11. Knicks Go 20-1
12. Magic On Tap 30-1
13. Maximus Mischief 30-1
14. Mucho 50-1
15. Mucho Gusto 20-1
16. Network Effect 30-1
17. Preamble 50-1
18. Roadster 30-1
19. Signalman 50-1
20. Tale of the Union 30-1
21. Uncle Benny 50-1
22. Vekoma 30-1
23. All 3-Year-Old Fillies 30-1
24. All other 3-Year-Old Colts and Geldings 7-5
The fourth annual Kentucky Derby Sire Future Wager (KDSFW), which provides bettors with a unique opportunity to wager on select breeding stars and their entire crop of juveniles with the hope of winning next year's Kentucky Derby, will be offered concurrently with the first KDFW pool.
1. Bernardini 30-1
2. Cairo Prince 30-1
3. Candy Ride 6-1
4. City Zip 10-1
5. Curlin 10-1
6. Ghostzapper 30-1
7. Giant's Causeway 30-1
8. Into Mischief 6-1
9. Malibu Moon 30-1
10. Medaglia d'Oro 15-1
12. More Than Ready 30-1
12. Orb 30-1
13. Pioneerof the Nile 15-1
14. Quality Road 15-1
15. Scat Daddy 15-1
16. Speightstown 50-1
17. Tapit 10-1
18. Tiznow 30-1
19. Uncle Mo 30-1
20. Union Rags 30-1
21. Violence 30-1
22. War Front 30-1
23. Will Take Charge 30-1
24. All Other Sires 5-1
Comments