Baseball Legends inspire thoroughbred names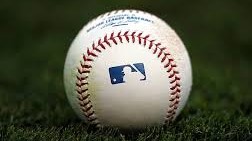 As the breed registry for North American Thoroughbreds, The Jockey Club is responsible for reviewing and approving all Thoroughbred names. Last year, the registry reviewed more than 35,000 names, with about 73% of those getting approved.
Famous names and expressions from sports often inspire the names submitted for equine athletes, and baseball is no exception.
"It seems like we see a name related to baseball about once or twice a week, with more submitted during or just after the playoffs," said Rick Bailey, registrar for The Jockey Club.
With the World Series last week, it was fitting that The Jockey Club Registry recently approved the name "Brooks Robinson" for a 3-year-old gelding by Not for Love out of Lovely Rose B. Brooks Robinson played third base for the Baltimore Orioles from 1955-1977 and was inducted into the National Baseball Hall of Fame in 1983.
As per The American Stud Book Principal Rules and Requirements, The Jockey Club received written permission from Robinson to bestow his name upon the Thoroughbred.
Horses have been named after baseball players for decades. Dimaggio, a graded stakes winner in the 1970s, went on to sire Fifty Six Ina Row, Bailey's favorite baseball-related Thoroughbred name. A graded stakes winner himself, Fifty Six Ina Row was named in honor of Joe DiMaggio's 56-game hitting streak.
More recently, fans have been able to watch names such as Jeter and Syndergaard compete on the racetrack, while Chicago Cubs fans may have been less than thrilled to see Bartman, a gelding out of Stormy Fuse, show up in the entries. In the eighth inning of game six of the 2003 National League Championship Series, spectator Steve Bartman prevented Chicago Cubs outfielder Moisés Alou from catching a foul ball for an out, which changed momentum and led to the Florida Marlins scoring eight runs in the inning, winning the game, and ultimately winning the series.
Horse owners have also been inspired by current sports events when naming their horses. After the Red Sox won the 2004 World Series, snapping an 86-year drought, names approved for Thoroughbreds included Red Sox Parade, Sweep the Series, Bambino's Curse, and Curse Reversed. Curse Reversed was sired by Grand Slam, a Grade 1 winner and successful stallion.
Through the years, the registry has also seen names such as Curve Ball, Home Run, Centerfield, and Walk Off show up on registration applications.
Thoroughbred owners are able to reserve available names for years before giving them to a horse, and Peter Blum, a longtime owner, regularly takes advantage of this option. Among the names that he has kept reserved for his use is "Babe Ruth," and he is always on the lookout for other available names.
In the past, Blum has named horses Batter Up and World Series (both out of Ninth Inning), and he currently owns Home Run and her daughter Blast. A resident of Atlanta, he named a horse Schuerholz after his friend John Schuerholz, the former longtime general manager of the Atlanta Braves.
"I put a lot of thought and effort into naming my horses," said Blum. "Now, it's not relaxing, because at the end of the year (when names are released), people go at it like they're running a 10K!"
With each postseason come new storylines, and one can be confident that this October will inspire a unique collection of Thoroughbred names.
Jockey Club Press release
Comments