Debbie Blair named Ex Director of Bourbon County Secretariat Festival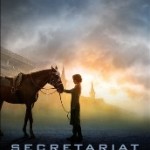 Debbie Blair, known throughout Thoroughbred racing for her world-class event management experience, has been named executive director of the Bourbon County Secretariat Festival. The annual event in central Kentucky celebrates the life and legacy of the beloved 1973 Triple Crown winner Secretariat as well as the Commonwealth's pride in its Bluegrass heritage.
Blair, who assumed the Festival position Jan. 1, is well known within the equine industry due to holding such positions as former vice president of customer and event services for the Breeders' Cup World Championships. Her equine event management experience also includes assignments with the Eclipse Awards, National Thoroughbred Racing Association, Washington International Horse Show, the 1996 Olympics in Atlanta and the 2010 Alltech World Equestrian Games.
"I'm excited to join the Festival and to participate in the celebration of horse racing legend, Secretariat," Blair said. "He captured the hearts of millions during his lifetime, and it is a great opportunity to participate in keeping his legacy alive through the Secretariat Festival."
Mrs. Penny Chenery, Secretariat's owner and chairwoman of the Festival, noted that the need for an executive director was a testament to the growth of the event.
"The Secretariat Festival has become such a popular tradition — for Secretariat fans around the nation as well as Kentuckians who cherish Bourbon County's horse racing heritage," Mrs. Chenery said. "The Festival's growth calls for someone with sound experience and insightful vision. We are thrilled to have Debbie in this role and confident she will further endear the event to horse lovers of all generations."
The 2015 Bourbon County Secretariat Festival returns the weekend of Sept. 18-20 to historic Paris, Ky., for its eighth renewal. This year, the Festival will expand to three days and again feature tours of Claiborne Farm where Secretariat is buried as well as other area Thoroughbred breeding farms, plus equine exhibitions, memorabilia auction, and marquee signing appearances by members of Secretariat's Meadow Stable Team and other racing celebrities. For more information about the Festival, visit Secretariat.com.
The Bourbon County Secretariat Festival is an annual public civic event in Paris, Ky., that celebrates the legacy of the legendary 1973 Triple Crown champion Secretariat as well as the horse racing heritage of the Bluegrass. Since its inauguration in 2008, the event is produced each year by the Festival Committee in conjunction with Mrs. Penny Chenery, Secretariat's owner, and Secretariat.com, and it operates as a non-profit entity.
Tags: 2010 Alltech World Equestrian Games, 2015 Bourbon County Secretariat Festival, Bourbon County Secretariat Festival, Breeders' Cup World Championships, Claiborne Farm, Debbie Blair, Eclipse Awards, horse racing, KY, National Thoroughbred Racing Association, Paris, Penny Chenery, Secretariat, Secretariat Festival, Thoroughbred breeding farms, thoroughbred racing, Triple Crown winner, Washington International Horse Show
Comments