Kentucky Derby historians John Asher and Jim Bolus – gone too soon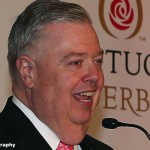 I was saddened to hear of the passing of John Asher, the longtime spokesman for the racetrack that's home to the Kentucky Derby.
Churchill Downs said Asher died Monday after suffering a heart attack while on vacation with his family in Florida. Asher also had a long career as an award-winning radio journalist.
John worked at WHAS-AM and WAVE-AM in Louisville and won five Eclipse Awards for his radio reports on horse racing. In 1997, he joined Churchill Downs and continued as the track's vice president of racing communications since 1999. Asher was a native Kentuckian. He is survived by his wife, Dee, three daughters and two grandsons.
Many tributes to John memory mentioned that no one loved the Derby more than he did. One did qualify that saying "Over the past 20 years, no single person was more closely associated with the Kentucky Derby than John Asher."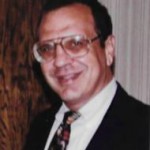 I am sure that was because of Jim Bolus, Kentucky Derby historian who passed away in May 1997. Jim died very prematurely at 54. I was very lucky to consider Jim a good friend. He was the former secretary of the National Turf Writers Association. He worked for 23 years for the Courier-Journal and the Louisville Times before devoting all his time to free-lance writing. He authored seven books about the Kentucky Derby and held the position of curator of the Kentucky Derby Museum in Louisville.
I was very lucky to consider Jim a good friend. We spent many hours together on the backside of Churchill Downs.
We used to joke that Jim has forgotten more about the Kentucky Derby that most people will ever know.
I hope future generations of Kentucky Derby racing fans will have someone to continue the Kentucky Derby legacy left by John Asher and Jim Bolus.
Comments