NBC Sports to have LOTS of Kentucky Derby coverage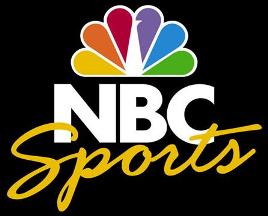 NBC Sports Group will presents 15 1/2 live hours of 2015 Kentucky Derby coverage, a record for the event, beginning Wednesday, April 29, at 4 p.m. ET on NBCSN, and culminating with the 141st running of the Kentucky Derby on NBC, Saturday, May 2 at 4 PM ET. Coverage begins on Saturday, May 2 at Noon ET on NBCSN before moving to NBC at 4 p.m. ET.
Following are highlights of NBC Sports Group's Kentucky Derby week coverage, which includes 7 1/2 hours on Derby Day:
Live coverage of 19 races on Thursday, Friday and Saturday;
Live coverage of the Kentucky Derby Draw on Wednesday, April 29, at 5:30 p.m. ET on NBCSN to determine the post positions;
More than 50 cameras, including a camera suspended 80-feet high on the Churchill Downs video board structure, an 80-foot crane on Turn 1, a 4K main play-by-play camera, a robotic camera in the paddock saddling area, and a 4K super-slow-motion reverse finish-line camera;
Bob Costas presents an essay on Kentucky Derby longshots;
Eddie Olczyk, NBC Sports Group's lead NHL analyst, joins the Kentucky Derby broadcast team for the first time;
Josh Elliott reports feature stories including a profile of 52-year-old jockey Gary Stevens, who makes a Derby comeback nine months after undergoing knee replacement surgery; and a look back at previous Kentucky Derby-winning horses including last year's Triple Crown hopeful California Chrome including trainer Art Sherman.
NBC Sports Group's coverage of the Kentucky Derby features hosts Bob Costas, Tom Hammond, Randy Moss, Jerry Bailey, Mike Battaglia, Eddie Olczyk; Laffit Pincay III, Kenny Rice, Donna Brothers, Jay Privman, Larry Collmus, Josh Elliott, Carolyn Manno, Johnny Weir and Tara Lipinski.
NBC will televise the Derby, Preakness and Belmont. This marks the fifth consecutive year that all three Triple Crown races will air on NBC.
NBC SPORTS GROUP TRIPLE CROWN COVERAGE (All Times ET):
KENTUCKY DERBY
Date Time Event Network
Wed., April 29 5:30 p.m. Kentucky Derby Draw NBCSN
Thurs., April 30 4 p.m. Kentucky Derby Access NBCSN
Fri., May 1 12:30 p.m. Kentucky Oaks NBCSN
Sat., May 2 Noon Kentucky Derby Prep NBCSN
Sat., May 2 4 p.m. Kentucky Derby NBC
Tags: 2015 Kentucky Derby, Belmont, Bob Costas, California Chrome, Carolyn Manno, Churchill Downs, Donna Brothers, Eddie Olczyk; Laffit Pincay III, Gary Stevens, Jay Privman, Jerry Bailey, Johnny Weir, Josh Elliott, Kenny Rice, Larry Collmus, Mike Battaglia, NBC Sports, Preakness, Randy Moss, Tara Lipinski, Tom Hammond, Triple Crown
Comments