NBC Sports to telecast Royal Ascot in 2017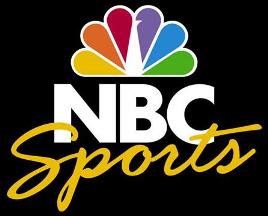 NBC Sports Group has reached a multi-year agreement for exclusive United States media rights to the Royal Meeting in Ascot, Berkshire, England – one of the most prestigious horse racing meets in the world – beginning in 2017 per their recent press release.
NBCSN will present live coverage of the mid-June event for five consecutive days (Tuesday-Saturday) for at least 3.5 hours each day (8:30 a.m. – Noon ET). All coverage will be streamed on NBC Sports Live Extra, NBC Sports Group's live streaming product for desktops, mobile devices, tablets, and connected TVs.
Royal Ascot is one of the world's most valuable horse racing events, attracting many of the world's finest racehorses to compete for more than $8 million in prize money. The event features 30 races, including eight at world championship "Grade One" level.
As the home of horse racing, NBC Sports Group's Royal Ascot coverage will complement its exclusive, long-term media agreements for all of the Triple Crown races – Kentucky Derby, Preakness Stakes, and Belmont Stakes – and the Breeders' Cup.
"We are excited to work with Royal Ascot to bring to the U.S. audience live coverage of an event that the millions of Americans who enjoy our Triple Crown and Breeders' Cup telecasts will be sure to enjoy," said Jon Miller, President of Programming for NBC Sports and NBCSN.
"This agreement with NBCUniversal will allow us to bring Royal Ascot to a mainstream American audience – one that will gravitate to the racing to watch its best horses take on ours, and indeed those more interested in fashions and uniquely British pageantry," said Juliet Slot, Commercial Director at Ascot. "We are thrilled to be announcing this today and will be working with NBC on site this year so that they can plan to bring the best of British to America."
Undrafted, partly-owned by former Patriots and Broncos wide receiver Wes Welker, won the Group One Diamond Jubilee Stakes in 2015. California Chrome, the 2014 Kentucky Derby and Preakness winner, was entered in last year's Prince of Wales's Stakes at Royal Ascot before he was sidelined with a bruised foot.
The Royal Meeting is also the center of the British social season and a pivotal week in the calendar of the Royal Family, who arrive every day by the world famous "Royal Procession" – with the first carriage carrying The Queen and the Duke of Edinburgh.
Royal Ascot joins NBC Sports Group's extensive roster of world-class international properties and events including the Premier League, The Open Championship, Formula One, Tour de France, French Open, and Premiership Rugby.
NBC SPORTS GROUP AND HORSE RACING: NBC Sports Group is the exclusive home to the most important and prestigious events in horse racing, including the Triple Crown and the Breeders' Cup. NBC has been the exclusive home of the Kentucky Derby and the Preakness Stakes since 2001, and the Belmont Stakes since 2011, when NBC Sports Group reassembled the Triple Crown. The 2016 Kentucky Derby on NBC averaged 15.5 million viewers, marking the fourth consecutive year with at least 15 million viewers for the event. NBC Sports Group's coverage of American Pharoah's historic Triple Crown run garnered two 2015 Sports Emmys. Since it began televising the Triple Crown, NBC Sports Group has been honored with 16 Eclipse Awards for its thoroughbred racing coverage.
Tags: 2014 Kentucky Derby, American Pharoah, Belmont Stakes, Breeders' Cup, California Chrome, Duke of Edinburgh, Eclipse Award, Formula One, French Open, horse racing, Kentucky Derby, NBC Sports Group, NBC Sports Live Extra, NBCSN, NBCUniversal, Preakness Stakes, Premier League, Premiership Rugby, Prince of Wales's Stakes, racehorses, Royal Ascot, Royal Procession, Sports Emmys, The Open Championship, The Queen, Tour de France, Triple Crown races
Comments