Santa Anita Park's poll of locals about the 2015 Breeders' Cup Classic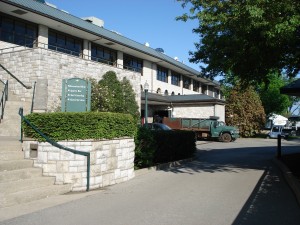 According to Santa Anita Park's press release, there will be no joy in Funville should a horse other than one based at Santa Anita win the Breeders' Cup Classic at Keeneland next Saturday.
In an informal poll of local horsemen, American Pharoah and Beholder dominated the balloting, with Smooth Roller, upstart winner of the Awesome Again Stakes on Sept. 26, dawdling in a distant third, to wit:
Barry Abrams: American Pharoah. To me, he's the best horse.
A.C. Avila: American Pharoah looks better than ever. He's run and won at several different tracks and proved himself.
Richard Baltas: American Pharoah.
Rafael Becerra: American Pharoah. I liked his last work.
Ray Bell: All things being equal, Beholder. She's definitely the one to beat.
Vann Belvoir: American Pharoah looked pretty damn good, but Beholder and Tonalist will make the race fun to watch.
Simon Callaghan: American Pharoah will be very hard to beat. I think Beholder will give him a race but Pharoah will win.
Jack Carava: Honor Code. I think he's coming up to the race very well and I like his chances.
Jim Cassidy: American Pharoah. I think he's the best horse.
Ben Cecil: American Pharoah, Beholder or Smooth Roller: A California trifecta.
Caesar Dominguez: Beholder. I like the way she won the Pacific Classic. American Pharoah's tough, but he's been facing three-year-olds.
Neil Drysdale: It should be one helluva race.
Michael Ewing: I like the filly (Beholder). I think she's better than the colt (American Pharoah).
Mark Glatt: I like both the California horses (American Pharoah and Beholder). One of the two will win. For an outsider, I like Wicked Strong.
Jorge Gutierrez: I'd like to see Victor (Garcia) win with Smooth Roller. I hope the Californians (American Pharoah, Beholder and Smooth Roller) run one-two-three.
Bruce Headley: American Pharoah will win it easy.
Karen Headley: I like the European (Gleneagle) but I'd like to see (Christophe) Clement win (with Tonalist).
David Hofmans: Beholder.
Steve Knapp: Beholder. I like the way she won her last two races.
Craig Lewis: I don't think it will be a two-horse race. The track, the pace, the intangibles will be factors. It won't be a walk in the park.
Mike Machowsky: Beholder. I worked for (Beholder's trainer, Richard) Mandella five years. But American Pharoah is a freak of nature. Beholder is a freak herself, but I don't think we'll ever see one like American Pharoah. He moves so effortlessly. He's like a machine.
Alfredo Marquez: I'm rooting for Smooth Roller. Juan (former trainer Juan Garcia) is my first cousin and Victor (Garcia, who trains Smooth Roller) is my nephew. The horse will win.
Ron McAnally: Keen Ice beat American Pharoah in the Travers, but Pharoah and Beholder are the ones to beat.
Doug O'Neill: American Pharoah or Beholder. Either one could produce a Breeders' Cup Classic moment.
Hector Palma: They have to beat American Pharoah. Beholder was a little bit sick (temperature after shipping). I hope she wins but American Pharoah worked fantastic and looks incredible.
Marcelo Polanco: Pharoah has the speed and Keeneland is a speed-favoring track.
Gary Sherlock: Smooth Roller. I'll be the contrarian.
Cliff Sise Jr.: American Pharoah.
Gary Stute: Beholder. She won the Pacific Classic as easy as I've seen a horse win.
Eddie Truman: Pharoah and Beholder. It's such a dream match. I think Beholder is on top of her game. It should be a great race. I hope both horses have a clean trip.
Dan Ward: American Pharoah will be tough to beat. The horse that will give him a battle is Frosted,
Tim Yakteen: American Pharoah all the way.
Howard Zucker: I've been on A.P.'s bandwagon since he was named two-year-old champion. It's definitely one of most anticipated matchups in my 40 years in training and it's a great supporting cast.
Comments