Secretariat Spotlight tour at National Museum of Racing on September 4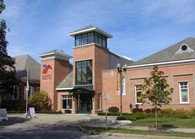 The National Museum of Racing and Hall of Fame will present a special spotlight tour centered around the racing career and legacy of Hall of Fame member and Triple Crown winner Secretariat on Monday, Sept. 4, the final day of the Saratoga Race Course meeting.
Coinciding with Saratoga's Hopeful Stakes, which Secretariat won in stakes-record time 45 years ago, this guided tour will encompass the entire Museum, including a special focus on sculptures, artwork and various memorabilia related to Secretariat and his connections. The tour begins at 10 a.m. and costs $10 for Museum members, seniors and students. The cost is $15 for non-members. Each tour participant will receive an exclusive poster of Secretariat winning the 1972 Hopeful, courtesy of Secretariat.com. Reservations are required for the tour and can be made by calling (518) 584-0400 ext. 120.
Secretariat became America's ninth Triple Crown in 1973, setting a stakes record in each race of the series. Horse of the Year in both 1972 and 1973, Secretariat won 16 of his 21 career starts and earned $1,316,808 in his career. Owned by Meadow Stable, trained by Hall of Fame member Lucien Laurin and ridden primarily by Hall of Fame jockey Ron Turcotte, Secretariat was inducted into the Hall of Fame in 1974.
When Secretariat first retired to Claiborne Farm, his sperm showed some signs of immaturity,[23] so he was bred to three non-Thoroughbred mares in December 1973 to test his fertility. One of these, an Appaloosa named Leola, produced Secretariat's first foal in November 1974. Secretariat's first official foal crop, arriving in 1975, consisted of 28 foals, the best of which was Dactylographer, who won the William Hill Futurity in October 1977. The first crop also included Canadian Bound, who at the 1976 Keeneland July sale was the first yearling to break the $1 million barrier, selling for $1.5 million. Canadian Bound, however, was a complete failure in racing,and for several years, the value of Secretariat's offspring declined considerably, especially given the rising popularity of Northern Dancer's offspring in the sales ring.
Ultimately, Secretariat officially sired 663 named foals, including 341 winners (51.4%) and 54 stakes winners (8.1%) .[119] There has been some criticism of Secretariat as a stallion, mainly because he did not produce male offspring of his own ability and did not leave a leading sire son behind, but his legacy is assured though the quality of his daughters, several of whom were excellent racers and even more of whom were excellent producers. In 1992, Secretariat was the leading broodmare sire in North America. Overall, Secretariat's daughters produced 24 Grade/Group 1 winners.[110] As a broodmare sire, Secretariat's most notable progeny were:[21][110]
Press release
Comments