Two trainers among finalists for National Racing Museum Hall of Fame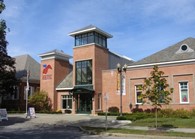 This years trainer finalists are King Leatherbury and David Whiteley. They are both first time finalists. Hall of Fame voters may select as many candidates as they believe are worthy of induction to the Hall of Fame. The four candidates with the highest vote totals will be elected.
The finalists were selected by the Hall of Fame's 14-member Nominating Committee from a total of 68 initial candidates suggested by turf journalists, Thoroughbred industry participants and racing fans. To be eligible, trainers must have been active for 25 years, while jockeys must have been active for 20 years. Thoroughbreds are required to be retired for five calendar years before becoming eligible. All candidates must have been active within the past 25 years. The 20- and 25-year requirements for jockeys and trainers, respectively, may be waived, but a five-year waiting period is then observed before they become eligible. Candidates not active within the past 25 years are eligible through the Historic Review process.
The results of the voting on contemporary candidates will be announced on Monday, April 20. The induction ceremony will be held at the Fasig-Tipton Sales Pavilion in Saratoga Springs on Friday, Aug. 7 at 10:30 a.m. The ceremony is free and open to the public.
Leatherbury, 81, won his first race at Florida's Sunshine Park in 1959 and currently ranks fourth all time with 6,449 wins. He has won 52 training titles in Maryland (26 each at Pimlico and Laurel) and four at Delaware Park and has career purse earnings of $62,792,375. Leatherbury led all North American trainers in wins in 1977 and 1978 and won 300 or more races each year from 1975 through 1978. He ranked in the top three in North American wins each year from 1975 through 1980 and has finished in the top 10 nationally in wins 18 times and in earnings four times. Leatherbury has won 23 graded stakes races and 153 overall stakes.
In 1987, Leatherbury won the Grade 1 Hempstead Handicap with Catatonic and in 1994 he won the Grade 1 Philip H. Iselin Handicap with Taking Risks. Leatherbury also bred, owns and trains Ben's Cat, a winner of $2.3 million. Ben's Cat has won 22 stakes to date, including four graded events. Other top winners trained by Leatherbury include Ah Day (winner of 10 stakes) and Thirty Eight Paces (winner of six stakes). Leatherbury's graded wins include multiple editions of the Parx Dash, Turf Monster Handicap, Laurel Turf Cup and John B. Campbell Handicap. He has also won the Toboggan, Gardenia, Tempted, Woodlawn and Allegheny stakes and the Snow Goose, Betsy Ross, Roseben, Assault and Roseben handicaps.
Whiteley, 70, the son of Hall of Fame trainer Frank Whiteley, Jr., trained the champions Revidere, Waya and Just A Game and won 678 races in a career that spanned from 1970 through 1995. He won 33 percent of his starts (678-for-2,068) and had purse earnings of $11,837,823. Whiteley won 45 graded stakes races and 62 overall stakes. He won the 1979 Belmont Stakes with Coastal, thwarting the Triple Crown hopes of Spectacular Bid.
With Revidere (1976 Champion 3-Year-Old Filly), Whiteley won the Coaching Club American Oaks, Ruffian Handicap, Monmouth Oaks, Cotillion Handicap and Gazelle Handicap. Whiteley won the Flower Bowl, Diana Handicap, Man o' War, Aqueduct Turf Classic, Santa Ana Handicap, Edgemere Handicap, Top Flight Handicap, Saratoga Cup and Beldame with Waya (1979 Champion Older Female). With Just A Game (1980 Champion Female Turf Horse), Whiteley won the Diana, Flower Bowl, Matchmaker, Orchid Handicap, New York Handicap, Suwannee River Handicap and La Prevoyante Handicap. Other notables trained by Whiteley included Highland Blade, Tiller, French Colonial, Instrument Landing and Bailjumper.
Comments