Voting open for NTRA Moment of the Year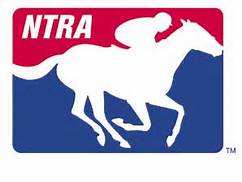 Thirteen of the most memorable, moving, and significant events from the last 12 months of Thoroughbred racing are up for the 2017 NTRA Moment of the Year, a distinction determined by fan voting and recognized at The Eclipse Awards. Voting is now open on the National Thoroughbred Racing Association (NTRA) website, NTRA.com, and via Twitter, where every retweet or use of the official hashtag for the moments as presented on the @NTRA account will be counted as one vote.
To vote on the NTRA website, go to https://www.ntra.com/eclipse-awards/2017-moment-of-the-year
The NTRA Moment of the Year will be revealed during the 47th Annual Eclipse Awards, set for January 25 –the Thursday prior to the $16 million Pegasus World Cup Invitational – at Gulfstream Park in Hallandale Beach, Fla.
The eligible 2017 moments were selected to illustrate a wide range of human emotions and achievements, as well as outstanding displays of equine athleticism. Events that fans can choose from are listed chronologically as follows, along with the designated hashtag that can be used to vote:
#ArrogatePegasus – Arrogate kicks off his 4-year-old campaign with a resounding 4 3/4-length win in the inaugural running of the $12 million Pegasus World Cup Invitational, the richest race in the world. The purse was raised by selling spots in the starting gate for $1 million each and the concept helped to attract a full field of 12 that included defending Horse of the Year California Chrome, who finishes eighth in his career finale. Gulfstream Park sets an all-time handle record of $40.217 million on the 12-race program. (January 28)
#ArrogateDWC – After a slow break, Juddmonte Farms' Arrogate makes a last-to-first rally under Mike Smith to win the $10 million Dubai World Cup over Gun Runner with shocking ease by 2 1/4 lengths and become North America's all-time earnings leader with $17,064,800 in only his eighth start. It is trainer Bob Baffert's third win in the lucrative race in the United Arab Emirates. (March 25)
#AlwaysDreaming – Favored Always Dreaming cruises to a 2 3/4-length victory over Lookin At Lee to win the 143rd running of the Kentucky Derby. Owned by MeB Racing Stables, Brooklyn Boyz Stables, Teresa Viola Racing Stables, St. Elias Stable, Siena Farm and West Point Thoroughbreds, trained by Todd Pletcher, and ridden by John Velazquez, Always Dreaming covers the 1 1/4 miles on a wet-fast track in 2:03.59. (May 6)
#CloudComputing – In only his fourth start, Klaravich Stables' and William Lawrence's Cloud Computing wears down a game Classic Empire to win the 142nd Preakness by a head in front of a record Pimlico crowd of 140,327. It is the first win in a Triple Crown race for trainer Chad Brown and marks a second Preakness for jockey Javier Castellano. (May 20)
#BensCatRIP – Four-time Maryland Horse of the Year and multi-million dollar-earner Ben's Cat is euthanized due to complications from colic surgery. In an eight-year racing career, Ben's Cat tallied 26 stakes victories from 63 starts, including back-to-back wins in the Turf Monster Handicap (2011-2012), three in a row in the Parx Dash Handicap (2012-2014) and the Fabulous Strike Handicap on dirt (2012-2014), five editions of the Jim McKay Turf Sprint Stakes (2011, 2013-2016), and six renewals of the Mister Diz Stakes (2010-2015). The winningest son of Storm Cat, Ben's Cat was bred, owned, and trained by King Leatherbury. (July 18)
#AccelerateSanDiego – Hronis Racing's Accelerate goes gate-to-wire for an easy 8 1/2-length win in the TVG San Diego Handicap at Del Mar over a field that includes heavily favored Arrogate, who finishes a dull fourth off wins in racing's two richest events. The off-the-board effort from the Longines World's Best Racehorse Rankings leader triggers a Place payoff of $119.80 for runner-up Donworth and show payoffs of $67.40 and $38.20 for that one and Cat Burglar in third. (July 22)
#LadyEli – Despite breaking through the gate before the start, Lady Eli wins the Diana at Saratoga by a head over Quidura. It is her second Grade 1 win of the season and fifth overall, coming nearly a year after her miraculous return from a life-threatening bout with laminitis. She would go on to win the Ballston Spa later in the meet before a disappointing seventh in the Breeders' Cup Filly & Mare Turf. (July 22)
#PennyRIP – Helen "Penny" Chenery, owner of 1973 Triple Crown winner Secretariat and one of the few women of her era to vault to the front ranks of thoroughbred racing, dies at her home in Boulder, Colo. Following Secretariat's retirement, Penny became an ambassador for Thoroughbred racing, serving as the first female president of the Thoroughbred Owners and Breeders Association (TOBA) and president of the Grayson-Jockey Club Research Foundation. She became one of the first women admitted to The Jockey Club and helped found the Thoroughbred Retirement Foundation. Penny received the 2006 Eclipse Award of Merit for lifetime contributions to the Thoroughbred industry. In 2010 she was portrayed by Diane Lane in the Disney film Secretariat. (September 16)
#RememberCamarero – Hurricane Maria ravages Puerto Rico, leaving more than 800 Thoroughbred racehorses stranded at Hipódromo Camarero in Canóvanas with limited food and water. A relief effort coordinated from the U.S. mainland sends a Swift Air charter jet with nearly 20 tons of alfalfa and veterinary supplies. The response is managed on the ground by Caribbean Thoroughbred Aftercare and Ranch Aid (a FEMA-appointed organization that assists with logistics and care for large animals during natural disasters), with support from a wide array of organizations, including the American Association of Equine Practitioners, Thoroughbred Charities of America, The Jockey Club, Brook Ledge Horse Transportation, and the Texas Equine Veterinary Association. (September 20)
#RacingWins – Updated regulations regarding the withholding and reporting of pari-mutuel proceeds adopted by the U.S. Treasury Department and the Internal Revenue Service (IRS) become official with publication in the Federal Register. The modernized regulations, secured by the NTRA with support from the entire racing industry, drastically reduce the number of winning tickets that require withholding and reporting, returning more money to horseplayers and boosting handle across the nation. (September 27)
#GunRunnerBC – Winchell Thoroughbreds and Three Chimneys Farm's Gun Runner goes to the front shortly after the break and never trails as he defeats Collected by 2 ¼ lengths to win the 34th running of the $6 million Breeders' Cup Classic. Trained by Steve Asmussen and ridden by Florent Geroux, the 4-year-old Kentucky-bred son of Candy Ride covers 1 1/4 miles on a fast track in 2:01.29. The first Breeders' Cup hosted at the Del Mar Thoroughbred Club draws a Saturday crowd of 37,692. (November 4)
#RememberSLR – Forty-six horses perish while dozens more are injured and hundreds are evacuated during a wildfire that ravages the San Luis Rey Downs training center in San Diego County. As barns are engulfed in flames from the Lilac Fire, several heroes emerge, with horsemen risking their own well-being to prevent an even worse catastrophe. In the immediate aftermath, an overwhelming response from the horse racing community – including hundreds of volunteers that appeared at the primary evacuation site at Del Mar the next morning, tens of thousands of dollars' worth of supplies donated, and more than $650,000 in cash raised – helps to ease the suffering and demonstrate to the world the depth of our connection to horses. (December 7)
#JVBRIP – Jack Van Berg, the Hall of Fame trainer who oversaw Alysheba to victories in the 1987 Kentucky Derby and Preakness, as well as the 1988 Breeders' Cup Classic, dies at 81 in Little Rock, Ark. Van Berg ranks fourth all-time among trainers in North America with 6,523 wins and career purse earnings of $85,925,482. He also won the 1984 Preakness with Gate Dancer, the same year he earned an Eclipse Award as Outstanding Trainer. In 1987 he became the first trainer to reach 5,000 wins. (December 27)
Fans are permitted to vote for multiple moments but there is a limit of one vote per moment from each Twitter account. Subsequent votes from an account will be disqualified. Votes must be submitted by January 10 at 11:59 p.m. (ET).
Comments