Churchill Downs Kentucky Derby Wagering Pool 1 closes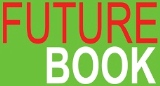 This year is the 16th year for Kentucky Derby Future Wagering Pools by Churchill Downs. The first of four Pools closed the wagering on Saturday before any major horse racing events for 2 year olds were run. Total handle for the futures pool was the fifth-lowest for Pool 1 since the wager was first introduced in 1999.
This year marks the earliest futures pool for the Kentucky Derby, which has traditionally not been opened until February, partly explaining the lackluster handle, as reported by the Daily Racing Form.
Of the 24 betting options, No. 24, or the "Mutuel field," comprised of all other 2014 3-year-olds not named in the futures pool, closed as the heavy favorite with odds of 4-5. Honor Code, winner of the Remsen Stakes which marked the official close of the pool, was the second favorite at 10-1 and Breeders' Cup Juvenile winner New Year's Day followed at odds of 15-1.
Over a four-day run beginning on Wednesday, the futures pool saw a $273,174 total handle, with $238,078 in the win pool and $35,096 wagered in exactas.
Kentucky Derby Future Wager Pool 1 Final Odds
(No., Horse, Closing odds, $2 win will-pay)
1. Almost Famous, 30-1, $62.80
2. Bobby's Kitten, 28-1, $58.80
3. Bondholder, 40-1, $82.80
4. Cairo Prince, 26-1, $55.60
5. Cleburne, 62-1, $126
6. Commissioner, 33-1, $69.80
7. Coup de Grace, 48-1, $99.20
8. Financial Mogul, 225-1, $453.40
9. Havana, 26-1, $54.20
10. Honor Code, 10-1, $22.80
11. In Trouble, 53-1, $109.80
12. Kobe's Back, 84-1, $171.20
13. Mexikoma, 40-1, $82.80
14. Misconnect, 43-1, $88.80
15. New Year's Day, 15-1, $32.40
16. Noble Moon, 63-1, $129.40
17. Pablo Del Monte, 59-1, $121.60
18. Ride On Curlin, 57-1, $117.40
19. Rise Up, 50-1, $102.80
20. Shared Belief, 32-1, $66.20
21. Strong Mandate, 27-1, $57.60
22. Tamarando, 42-1, $86.20
23. Tap It Rich, 45-1, $52.20
24. Mutuel field (all other 2014 3-year-olds), 4-5, $3.60
Combined handle: $273,174
Dates for the remaining Kentucky Derby future wagers are:
Pool 2: Thursday, Feb. 6-Saturday, Feb. 8 (3 days)
Pool 3: Thursday, Feb. 27-Saturday, March 1 (3 days)
Pool 4: Thursday, March 27-Saturday, March 29 (3 days)
The date for the only Kentucky Oaks Future Wager pool is:
Pool 1: Thursday, Feb. 27-Saturday, March 1 (3 days)
The Point standings are as follows:
Tapiture (12 pts),
Bond Holder (11 pts),
Breeders' Cup Juvenile winner New Year's Day (10 pts),
Rise up (10 pts),
We Miss Artie (10 pts),
Ami's Holiday (10 pts),
Cleburne (10 pts),
Casiguapo (5 pts),
Cairo Prince (4 pts),
Dance With Fate (4 pts),
Smarty's Echo (4 pts),
Laddie Boy (4 pts),
Smart Cover (4 pts),
Big Bazinga (4 pts),
Ride On Curlin (3 pts),
Strong Mandate (2 pts),
Tamarando (2 pts)
Go Greeley (2 pts)
Tags: Almost Famous, Bobby's Kitten, Bond Holder, Bondholder, Breeders' Cup Juvenile winner, Cairo Prince, Churchill Downs, Cleburne, Commissioner, Coup de Grace, Daily Racing Form, Dance With Fate, Financial Mogul, Go Greeley, Havana, Honor Code, horse racing, In Trouble, Kentucky Derby, Kentucky Derby Future Wagering Pools, Kobe's Back, Mexikoma, Misconnect, mutuel field, New Year's Day, Noble Moon, Pablo Del Monte, Ride on Curlin, Rise Up, Shared Belief, Strong Mandate, Tamarando, Tap It Rich, Tapiture
Comments