2014 Kentucky Derby Future Wager pool 1 and current point standings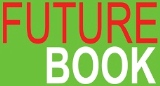 Time to get your sleeves rolled up and study those horse racing past performances while you eat your Turkey dinner to be part of the first four-day 2014 Kentucky Derby Future Wager pool. The first pool opened Wednesday at noon (all times Eastern) and closes Saturday, Nov. 30 prior to post time of either the $400,000 Remsen (Grade II) at Aqueduct or Churchill Downs' $150,000-added Kentucky Jockey Club (GII) – which ever race comes first. So bettors will only have races before this weekend to base their bets on.
Keep in mind there are going to be 4 Derby future pools and one Oaks future pool.
The dates for the four Derby Future Wager pools leading up to Derby 140 are:
KDFW Pool 1: Wednesday, Nov. 27-Saturday, Nov. 30 (4 days)
KDFW Pool 2: Thursday, Feb. 6-Saturday, Feb. 8 (3 days)
KDFW Pool 3: Thursday, Feb. 27-Saturday, March 1 (3 days)
KDFW Pool 4: Thursday, March 27-Saturday, March 29 (3 days)
The date for the only Oaks Future Wager pool is:
KOFW Pool 1: Thursday, Feb. 27-Saturday, March 1 (3 days)
We have listed the horses in the pool and the current points for each horse that has earned any points below.
FUTURE WAGER POOL 1 – Morning Line odds by Mike Battaglia
#    Wagering Interest         ML odds
1.      Almost Famous                20-1
2.      Bobby's Kitten                  50-1
3.      Bond Holder                     50-1
4.      Cairo Prince                      30-1
5.      Cleburne                           50-1
6.      Commissioner                   50-1
7.      Coup de Grace                  50-1
8.      Financial Mogul                50-1
9.      Havana                              30-1
10.    Honor Code                        15-1
11.    In Trouble                           50-1
12.    Kobe's Back                        50-1
13.    Mexikoma                           50-1
14.    Misconnect                         50-1
15.    New Year's Day                  20-1
16.    Noble Moon                        50-1
17.    Pablo Del Monte                 50-1
18.    Ride On Curlin                    50-1
19.    Rise Up                                50-1
20.    Shared Belief                     30-1
21.    Strong Mandate                  30-1
22.    Tamarando                         50-1
23.    Tap It Rich                          30-1
24.    ALL OTHER 3YOS                2-5
It is only Thanksgiving and already we have 7 horses with 10 or more points towards running in the 2014 Kentucky Derby. This weekend will add more points but the future pool will close before the races run.
Horse, Trainer, Points
Havana, Todd Pletcher 14
Bond Holder, Doug O'Neill 11
New Year's Day, Bob Baffert 10
Rise Up, Tom Amoss 10
We Miss Artie, Todd Pletcher 10
Ami's Holiday, Josie Carroll 10
Cleburne, Dale Romans 10
Casiguapo, Mario Morales 5
Dance With Fate, Peter Eurton 4
Honor Code, Shug McGaughey 4
Smarty's Echo, Anne P. Smith 4
Smart Cover, Dale Romans 4
Big Bazinga, Sandra Dominguez 4
Ride On Curlin, William G. Gowan 3
Srtong Mandate, D. Wayne Lukas 2
Go Greeley, John Ross 2
Tamarando, Jerry Hollendorfer 2
Rankhasprivileges, Kenny McPeek 2
Arctic Slope, Kenny McPeek 2
Tapiture, Steve Asmussen 2
Can The Man, Bob Baffert 1
Roman Unbridled, Chad Cook 1
Rum Point, Doug O'Neill 1
We wish all a very Happy Thanksgiving! Let us know if you have any thoughts on the horses now – quite a change for us to be betting this early unless we are in Las Vegas. HUM, Las Vegas sounds like a fun idea….

Tags: 2014 Kentucky Derby Future Wager pool, Almost Famous, Ami's Holiday, Anne P. Smith, Arctic Slope, Big Bazinga, Bob Baffert, Bobby's Kitten, Bond Holder, Cairo Prince, Can The Man, Casiguapo, Chad Cook, Churchill Downs, Cleburne, Commissioner, Coup de Grace, D. Wayne Lukas, Dale Romans, Dance With Fate, Doug O'Neill, Financial Mogul, Go Greeley, Havana, Honor Code, In Trouble, Jerry Hollendorfer, John Ross, Josie Carroll, Kenny McPeek, Kentucky Jockey Club, Kobe's Back, Mario Morales, Mexikoma, Misconnect, New Year's Day, Noble Moon, Pablo Del Monte, Peter Eurton, Rankhasprivileges, Remsen, Ride on Curlin, Rise Up, Roman Unbridled, Rum Point, Sandra Dominguez, Shared Belief, Shug McGaughey, Smart Cover, Smarty's Echo, Steve Asmussen, Strong Mandate, Tamarando, Tap It, Tapiture, Todd Pletcher, Tom Amoss, We Miss Artie, William G. Gowan
Comments