Jockeys to visit local Children's Hospitals during September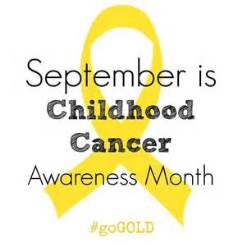 Jockey colonies across the country, in conjunction with racetracks, are planning visits to their local children's hospital during September, which is designated as Childhood Cancer Awareness Month.
Families, caregivers, charities and research groups across the United States observe September as Childhood Cancer Awareness Month. In the U.S., 15,780 children under the age of 21 are diagnosed with cancer every year; approximately 1/4 of them will not survive the disease. A diagnosis turns the lives of the entire family upside down. The objective of Childhood Cancer Awareness Month is to put a spotlight on the types of cancer that largely affect children, survivorship issues, and – importantly – to help raise funds for research and family support.
A number of tracks including Indiana Grand and Prairie Meadows have scheduled visits, while other tracks including Churchill Downs, Remington Park, Retama, Lone Star Park, Laurel Park, Los Alamitos, and Zia Park are in the process of securing a date. The jockeys at Emerald Downs, Delaware Park, and Belterra Park recently made a visit to their local hospital. The jockeys bring a variety of gifts for the children including autographed goggles, provided in conjunction with Perfect Trip, as well as items donated by each track.
"Jockeys always enjoy taking the time to visit children who suffer from this terrible disease or other conditions which force them to be hospitalized for sometimes long periods of time. We hope we make the day a little brighter for them as well as for their families," said Jockeys' Guild Chairman John Velazquez. He added, "It also gives the jockeys a different perspective."
"Our members again wanted to make a visit to their local children's hospital in the hope that they can make a difference in the lives of these children," said Jockeys' Guild National Manager Terry Meyocks. "We appreciate the support we have received from the racetracks and their cooperation in facilitating these visits."
In addition, the Jockeys' Guild is supplying the jockeys at all the tracks with a live meet during September with patches that have the official Childhood Cancer Awareness gold insignia to wear on their pants or boots during the month.
Comments