Santa Anita Horsemen weigh in on Super Bowl 50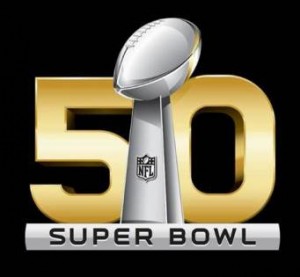 A Santa Anita Park press release gave us some insight on which team some of the local horsemen pick to win Super Bowl 50:
Barry Abrams: Denver to cover the spread, but Carolina to win the game.
Ricky Agarie: They're two good teams but Peyton deserves it.
A.C. Avila: Is it soccer?
Bob Baffert: Now that I'm a semi-celebrity, I can't tick anybody off with a selection, but I'm rooting for Manning.
Richard Baltas: Carolina.
David Bernstein: I'm a Manning fan but I think Carolina is the better team.
Simon Callaghan: Panthers.
James Cassidy: Carolina for obvious reasons.
Vladimir Cerin: Carolina, 45-17.
Phil D'Amato: Denver of course.
Keith Desormeaux: Carolina's going to kill them. It's not even going to be a game. That's what my gut tells me.
Caesar Dominguez: The Panthers 33-17. It'll be a blowout.
Neil Drysdale: Who's Cam Newton? I'll see him Sunday. It's my only football game of the year.
Ron Ellis: Sentimentally, I'm going with the Broncos. Peyton deserves a good ending.
Peter Eurton: Denver. They have an awesome defense.
Paddy Gallagher: The Galaxy.
Victor Garcia: Carolina easy.
Mark Glatt: Denver and the points.
Dean Greenman: I want to see Manning go out winning, but it's going to be very tough.
Jorge Gutierrez: Carolina is the best team. My team, the Minnesota Vikings, didn't make it.
Karen Headley: I only pick the coin toss, and I'm going with heads.
Dan Hendricks: I'll go out on a limb and pick Denver
Bob Hess Jr.: Denver. I'd like to see Manning go out on top. I'm old school for Manning and Elway.
David Hofmans: I'm rooting for Denver but I think Carolina will win.
Jerry Hollendorfer: I like Denver but Carolina is tough.
David Jacobson: Broncos. My sentimental pick is for Manning.
Steve Knapp: Denver. The old guy goes out a winner.
Craig Lewis: If Denver's defense can slow down or stop 'em, that's the whole game. No pick. Just enjoy the game.
Gary Mandella: I'm rooting for Peyton.
Ron McAnally: Denver. Manning beat Tom Brady and Brady's hard to beat, but Newton's good. He can run, he can do anything.
Sean McCarthy: Denver. I'm pulling for Peyton.
Jeff Metz: Denver. It's Peyton's last game and he's going out on top.
Steve Miyadi: Denver. Everyone here picks Carolina and they've been wrong all year.
Dennis O'Neill: Denver because everyone is taking Carolina.
Doug O'Neill: The Broncos plus the points. I'll be a contrarian.
Hector Palma: Carolina. They're too good.
George Papaprodromou: Denver.
Mike Pender: It's a no-brainer. Cam Newton is one of the 10-best quarterbacks ever to hit the big stage.
Mike Puype: Carolina. They're playing with passion right now.
John Shirreffs: Denver.
Cliff Sise Jr.: Carolina. They're strong right now.
Gary Stute: Carolina.
Eddie Truman: I think Carolina will win but I'm rooting for the Broncos.
Danny Velasquez: I'm a Denver fan, but Cam can be tough.
Tim Yakteen: The Panthers.
Do you think that a Kentucky Derby winning trainer can pick a Super Bowl winner? Who is your pick?
Tags: A.C. Avila, Barry Abrams, Bob Baffert, Bob Hess Jr, Caesar Dominguez, Cliff Sise Jr, Craig Lewis, Dan Hendricks, Danny Velasquez, David Bernstein, David Hofmans, David Jacobson, Dennis O'Neill, Doug O'Neill, Eddie Truman, Gary Mandella, Gary Stute, George Papaprodromou, Hector Palma, James Cassidy, Jeff Metz, Jerry Hollendorfer, John Shirreffs, Jorge Gutierrez, Karen Headley, Keith Desormeaux, Kentucky Derby, Mark Glatt, Mike Pender, Mike Puype, Neil Drysdale, Paddy Gallagher, Peter Eurton, Phil D'Amato, Richard Baltas, Ricky Agarie, Ron Ellis, Ron McAnally, Santa Anita Park, Sean McCarthy, Simon Callaghan, Steve Knapp, Steve Miyadi, Super Bowl, Tim Yakteen, Victor Garcia, Vladimir Cerin
Comments