Third Annual 'Unbridled Eve" performers Frankie Ballard and Kris Allen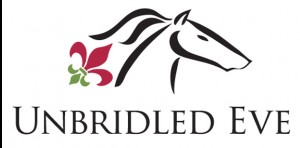 Chart-Topping Country artist Frankie Ballard (No. 1 country song "Helluva Life") and American Idol Winner Kris Allen to Headline the third Annual "Unbridled Eve". CNN's Robin Meade and Derby enthusiast and host, Nick Ferrara will emcee the event.
In a press release co-founders and sisters, Tonya York Dees and Tammy York Day made the announcement. The black tie-optional soiree will also feature performances by Landau Eugene Murphy, Jr. (winner of America's Got Talent) and party dance band, The Louisville Crashers.
Named an Official Kentucky Derby Event, the Third Annual Unbridled Eve Gala will take place in the beautifully renovated Grand Ballroom of The Galt House Hotel & Suites on 2014 Kentucky Derby Eve, Friday, May 2nd, 7 p.m. to 1:30 a.m. The exclusive star-studded gala, which draws local and national business leaders, horse racing industry professionals and celebrities from film, television, music, comedy and sports, provides the best in Southern hospitality and entertainment.
"We are thrilled to be able to present the Third Annual Unbridled Eve Gala, an Official Kentucky Derby Event. We are so grateful to our sponsors, celebrity guests and amazing volunteers who help us to raise awareness and make it possible for us give to so many worthwhile charities and organizations," stated Hosts and sisters, Tonya York Dees and Tammy York Day.
Past celebrity attendees and performers include Luke Bryan, Nicolas David, Lauren Conrad, Jane Seymour, Kate Flannery, Lance Bass, Jennifer Tilly, Geoff Stults, Randy Owen, Dennis Haysbert, Greg Grunberg, William Fichtner, Bob Guiney, Warren Moon, Ice-T and Coco, and more.
In addition to the celebrities and live musical performances, guests will have the opportunity to bid on fabulous items from the live and silent auctions including some of the most luxurious wining, dining and getaway packages in the world, while enjoying ten spectacular Southern Wine & Spirits specialty bars serving craft cocktails made by the very best mixologists and bartenders in the area, including Belvedere, Sidney Frank, Four Roses, Constellation, Diageo Captain, Campari, Jim Beam, and a special Champagne bar.
For the third year in a row, the primary beneficiary of the Unbridled Eve Gala is Blessings in a Backpack, a 501 C (3) non-profit organization that currently feeds nearly 65,000 children in 680 schools in 45 states. The unique program feeds a child in the program for an entire year for only $100, providing support for elementary school children whose families qualify for the Federal Free and Reduced Price Meal program and who have minimal food on weekends. The program's success has been measured in better test scores, improved reading skills, positive behavior, improved health and increased school attendance.
Another NEW beneficiary is "Stand Up For Gus," an organization founded by actor Jason Patric, who will be one of Unbridled's celeb guests this year. Additional beneficiaries include the Les Turner ALS Foundation, Winter HAYven (founded by Lori Dougherty whose horse, Ride On Curlin with jockey Calvin Borel, will race in The Kentucky Derby on May 3rd), and Kentucky State Police/Trooper Island Inc., Operation Homefront and Neighborhood House.
The Unbridled Eve Gala is also proud to partner with Phil Hellmuth, Denny Crum and Robert Williamson III on the Derby Poker Celebrity Bourbon Bash (www.derbypokerchampionship.com) the Official VIP Welcome party for Unbridled Eve, held on Thursday May 1, 2014.
The top level "Champion" sponsors of the third annual Unbridled Eve gala are Southern Wine & Spirits and Humana Vitality.
To purchase tickets, visit our website, www.unbridledeve.com and click on "purchase ticket" or call 502-894-9768 or email [email protected]. Tickets are $500 and an after 10pm "dance only" option is available.
Tags: "Helluva Life", America's Got Talent, American Idol, Blessings in a Backpack, Bob Guiney, Calvin Borel, Country artist Frankie Ballard, Dennis Haysbert, Denny Crum, Derby Poker Celebrity Bourbon Bash, Geoff Stults, Greg Grunberg, Humana Vitality, Ice-T and Coco, Jane Seymour, Jason Patric, Jennifer Tilly, jockey, Kate Flannery, Kris Allen, Lance Bass, Landau Eugene Murphy Jr., Lauren Conrad, Les Turner ALS Foundation, Luke Bryan, Neighborhood House, Nick Ferrara, Nicolas David, Official Kentucky Derby Event, Operation Homefront, Phil Hellmuth, Randy Owen, Ride on Curlin, Robert Williamson III, Robin Meade, Southern Wine & Spirits, Stand Up For Gus, Tammy York Day, The Louisville Crashers, Tonya York Dees, Unbridled Eve, Warren Moon, William Fichtner, Winter HAYven
Comments