Travis Stone named as Churchill Downs' new track announcer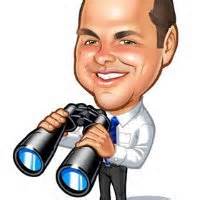 Participants on our Kentucky Derby Tours have more to be excited about this year. Travis Stone, the race-caller at Monmouth Park in 2014 and backup announcer at the New York Racing Association this winter, has been named the new track announcer at Churchill Downs Racetrack. Announced by press release, Travis will now be the voice of the world-famous Kentucky Derby, which has been run every year without interruption since 1875.
Stone, 30, will describe the racing action for Churchill Downs' on- and off-track audiences when racing returns to the legendary Louisville, Kentucky, track for the 2015 spring meet on Saturday, April 25. He becomes only the eighth announcer in Churchill Downs' storied history, and will succeed Larry Collmus, who departed after one year for an opportunity to call races at NYRA which offers a significantly larger number of racing dates.
Collmus will continue to call the Kentucky Derby for NBC.
"It is truly an honor to become the new voice of Churchill Downs and to join a community that shares my passion and enthusiasm for this wonderful sport," Stone said. "The opportunity to call the Kentucky Derby and all of the prestigious races at Churchill Downs is a dream come true. I am already counting the days!"
Stone grew up in Schroon Lake, New York, spending summers at Saratoga and greatly admiring the work of legendary announcers Tom Durkin and Dave Johnson. After graduating from SUNY Oneonta with degree in Communication Arts, he landed his first job as a track announcer at Louisiana Downs in 2006 at age 22 and held that post through 2013. When Collmus left Monmouth Park after 20 years to call at Churchill Downs in 2014, Stone was named as his replacement at the New Jersey track. Now he'll succeed Collmus for the second time in as many years.
"Travis Stone is justly a rising star among the North American announcing ranks," said Kevin Flanery, Churchill Downs Racetrack president. "To no one's surprise, numerous race-callers with a wide range of talent and individual style showed interest in our vacant track announcer position. But it became clear to us that Travis' passion for horse racing and charisma resonated through the microphone and made him the ideal fit for our team and racing at Churchill Downs.
"It's apparent that Travis works tirelessly to hone his craft with entertaining, colorful and accurate race calls. We believe he's one of the nation's premier announcers and will be a fabulous ambassador for Churchill Downs Racetrack in a community and region that loves horse racing like no other for years to come."
Stone will join an elite fraternity of Churchill Downs track announcers that include Gene Schmidt (1940-60), Chic Anderson (1961-77), Mike Battaglia (1978-96), Kurt Becker (1997-98), Luke Kruytbosch (1999-2008), Mark Johnson (2009-13) and Collmus (2014).
Stone has called races at Churchill Downs on two other occasions. He was a participant in the 2006 All-Star Announcer's Day on the day prior to the 2006 Breeders' Cup World Championships, and was part of a select group of five talented guest announcers who each spent one week behind the binoculars and microphone at Churchill Downs during the 2008 fall meet. He also has made guest appearances at Suffolk Downs, Calder Race Course and Golden Gate Fields.
Comments