Wynn Las Vegas adjusts their 2014 Kentucky Derby odds this week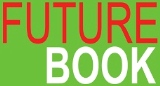 The first weekend in October for 2 year olds managed to change the odds for the Wynn Las Vegas Sports Book in regards to the 2014 Kentucky Derby. Horse racing will see this dance until May. The Kentucky Derby prep races will make future book betting a strange form of musical chairs for the next six months.
The early leader in the Sports book had been the Saratoga Race Course Hopeful Stakes winner Strong Mandate. Trained by D. Wayne Lukas, Strong Mandate was the favorite for the Champagne Stakes and looked like it would be a relatively easy race for him – that did not happen.
But now things have changed – with rallying second in the Champagne Stakes in New York, Honor Code trained by Shug McGaughey now is 10-1 in Wynn Las Vegas' future-book odds for the 2014 Kentucky Derby at Churchill Downs. Honor Code was an impressive and rallying winner of his debut at Saratoga last summer and opened at odds of 45-1.
Ride on Curlin was the third place finisher in The Champagne Stakes and many who saw the race felt that he might have been the best horse in the Champagne. Even though he ran well, he dropped to odds of 30-1. Interesting story – Owner Dan Dougherty and trainer "Bronco" Billy Gowan, spent $25,000 for him as a yearling, which is a significant investment. But $25,000 is nothing compared with the $1 million they say they turned down for Ride On Curlin – that same yearling who in his second start as a 2-year-old set Ellis Park's track record for 5½ furlongs.
Not selling him for $1 million is a huge gamble for most owners, and certainly for a trainer whose four-horse stable at Churchill Downs' Trackside Training Center includes two maidens and a horse who won a $7,500 claiming race at Ellis.
Bobby's Kitten, owned by Susan and Ken Ramsey won the Pilgrim Stakes on the turf and is now at odds of 75-1. Trainer Chad Brown said Bobby's Kitten, named after his former boss, the late Hall of Fame trainer Bobby Frankel, showed that he could close early and finish with a winning move on his last time out.
Remember – future betting is no guarantee that your horse will be at Churchill Downs on the First Saturday of May. But that's how future-books work. Where else can you get odds of 200-1 or 300-1? Not to mention how much fun you can have thinking about spending your possible earnings!
Tags: 2014 Kentucky Derby, Bobby Frankel, Bobby's Kitten, Champagne Stakes, Churchill Downs, Dan Dougherty, First Saturday of May, future book betting, Honor Code, Hopeful Stakes, horse racing, Kentucky Derby prep races, Ride on Curlin, Saratoga Race Course, Shug McGaughey, Sports Book, Strong Mandate, Susan and Ken Ramsey, trainer "Bronco" Billy Gowan, Trainer Chad Brown, Wynn Las Vegas
Comments