California Chrome to receive the 2016 Secretariat Vox Populi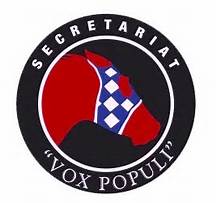 California Chrome, the 5-year-old chestnut champion whose stellar season catapulted him to be North American racing's all-time leading earner, has been selected to receive the 2016 Secretariat Vox Populi, or "Voice of the People," Award.
It is the second time California Chrome has been selected for the award that recognizes the horse whose popularity and racing excellence best resounded with the American public and gained recognition for Thoroughbred racing. He is the first repeat winner of the award.
California Chrome also received the award in 2014 after winning the Kentucky Derby Presented by Yum! Brands (gr. I) and Preakness Stakes (gr. I), and building a coast-to-coast fan base of "Chromies" during his Triple Crown campaign. He earned the Horse of the Year honor that season.
Following his Cinderella story, though, injuries contributed to a disappointing 2015 racing season. California Chrome's celebrated comeback in 2016 was highlighted by seven wins in eight starts, including commanding performances in the Dubai World Cup (UAE-I) and TVG Pacific Classic (gr. I), a sensational second-place effort in the Breeders' Cup Classic (gr. I), and a record-breaking finish in his most recent start, the Winter Challenge at Los Alamitos Race Course.
The 5-year-old son of Lucky Pulpit was one of a select group of nominees submitted by the Vox Populi Committee and Mrs. Penny Chenery, owner of Triple Crown champion Secretariat, in whose name she established the award in 2010. In the online poll, California Chrome's international appeal translated into widespread support from Vox Populi voters in more than 40 countries.
"The far-reaching participation we received from this year's Vox Populi voters has been quite thrilling," Chenery said. "This global enthusiasm and California Chrome's repeat selection are testament to both his athletic excellence and his abiding appeal among racing fans. In both the sports and entertainment realms, we have seen some names repeatedly receive honors, and it is those stars who typically become the all-time greats in their field. I think we are seeing California Chrome's emergence as an enduring racing celebrity propelling him to a new level of stardom."
Ridden by regular jockey Victor Espinoza and trained by Art Sherman throughout his prolific career, California Chrome has amassed an all-time North American record of $14.5 million in earnings to date. He will stand at stud in 2017 at Taylor Made Farm, now a co-owner of the champion along with Perry Martin.
"This horse has given us one stratospheric ride," Martin said. "I continue to be amazed by his courage, athleticism and his will to win. Mostly though, I'm proud to witness the love and devotion of Chrome's fans. They've always seen what I've seen in him. Winning the Vox Populi Award two years ago was an incredible honor, and it is just as terrific the second time around."
In addition to California Chrome in 2014, previous Vox Populi winners have been American Pharoah (2015), Mucho Macho Man (2013), Paynter (2012), Rapid Redux (2011), and Zenyatta (inaugural, 2010).
The Chenery family will present the custom-made Vox Populi trophy to the California Chrome team Jan. 14 at Santa Anita Park. In conjunction with the presentation, a special Vox Populi poster giveaway and autograph signing with the connections will be offered to the public.
Tags: "Voice of the People" Award, 2016 Secretariat Vox Populi, American Pharoah, Art Sherman, Breeders' Cup Classic, California Chrome, Chromies, Dubai World Cup, Horse of the Year, Jan. 14, jockey, Kentucky Derby, Los Alamitos Race Course, Lucky Pulpit, Mucho Macho Man, Paynter, Penny Chenery, Perry Martin, Rapid Redux, Santa Anita Park, Secretariat, Taylor Made Farm, thoroughbred racing, TVG Pacific Classic, Victor Espinoza, Winter Challenge, Zenyatta
Comments