The Unbridled Eve Gala on May 2 now an Official Kentucky Derby event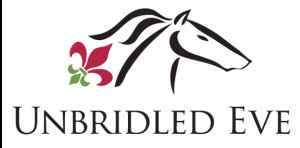 The Unbridled Eve Gala, which is held on Derby Eve, is complete with contemporary Southern grace, glamour, charm and hospitality at its finest. In just its third year, this black tie-optional event, featuring a fabulous red carpet, amazing cocktail reception and live entertainment, has been designated as an Official Kentucky Derby Event.
"It is a privilege to partner with Churchill Downs and to be recognized as an Official Kentucky Derby Event," said hosts and co-founders, Tammy York-Day and Tonya York-Dees. "The Kentucky Derby is the crown jewel of Kentucky, and this just adds to the level of excitement for the Third Annual Unbridled Eve Gala. We look forward to making this year's event the biggest and best yet."
The evening begins with a cocktail reception featuring ten Southern Wine & Spirits specialty bars serving fine wines, champagnes, bourbons and custom cocktails. After their red carpet arrival, guests will have the chance to mingle with a long list of celebrities, musicians and professional athletes, as well as bid on some of the most luxurious wining, dining and getaway packages in the world. As the evening continues, attendees will enjoy a gourmet dinner in the stunningly decorated Galt House Hotel Grand Ballroom, followed by musical performances by special celebrity entertainers and The Louisville Crashers.
Past celebrity attendees include Lauren Conrad, Jane Seymour, Lance Bass, Jennifer Tilly, William Fichtner, Bob Guiney, Warren Moon, Ice-T and Coco, and more. In 2013, guests were treated to rousing performances by country music powerhouse Luke Bryan, JoDee Messina and Nicholas David, fan favorite finalist on "The Voice."
The primary beneficiary for this year's Unbridled Eve is Blessings in a Backpack, a 501 C (3) non-profit organization that currently feeds nearly 63,000 children in 583 schools in 45 states. The unique program feeds a child in the program for an entire year for only $100, providing support for elementary school children whose families qualify for the Federal Free and Reduced Price Meal program and who have minimal food on weekends. The program's success has been measured in better test scores, improved reading skills, positive behavior, improved health and increased school attendance.
In addition, the Third Annual Unbridled Eve Gala will benefit several other wonderful philanthropic organizations selected by our planning committee and sponsors. These organizations include the ALS Les Turner Foundation, Winter HAYven, and Trooper Island. Additional beneficiaries will be announced after the March selection meeting.
The top level "Champion" sponsors of the third annual Unbridled Eve gala are Southern Wine & Spirits and Humana Vitality. Other sponsors include Cigna, Sun Tan City, Planet Fitness, The Nora Roberts Foundation, Red7e, Vest Advertising, The Galt House Hotel & Suites, Derby Deals and Barry Wooley Designs.
The Unbridled Eve Gala will take place at The Galt House, inside the Grand Ballroom on Friday, May 2, 2014 from 7 pm to 1:30 am. It is a world-class event that you will want to make an annual Derby weekend tradition!
To purchase tickets, visit our website, www.unbridledeve.com and click on "purchase ticket" or call 502-894-9768 or email [email protected]
For sponsorship opportunities, email [email protected]
We are also again proud to partner with Phil Hellmuth, Denny Crum and Robert Williamson III on the Derby Poker Celebrity Bourbon Bash (www.derbypokerchampionship.com) the Official VIP Welcome party for Unbridled Eve, held on Thursday May 1, 2014.
Press release
Tags: ALS Les Turner Foundation, Blessings in a Backpack, Bob Guiney, bourbons, Coco, Denny Crum, Derby Eve, Derby Poker Celebrity Bourbon Bash, Friday, Ice T, Jane Seymour, Jennifer Tilly, JoDee Messina, Lance Bass, Lauren Conrad, Luke Bryan, May 2, Nicholas David, Official Kentucky Derby Event, Phil Hellmuth, Robert Williamson III, Southern grace, Southern Wine & Spirits, The Louisville Crashers, The Voice, Trooper Island, Unbridled Eve Gala, Warren Moon, William Fichtner, Winter HAYven
Comments